Shiyong (Practical) Kung Fu
There are many myths and legend as to where Wing Chun Kung Fu originated, the most popular and accepted is that it was created by a female buddhist monk called Ng Mui around the time of the Ming dynasty some 300 plus years ago.
The art was named after her first student Yim Wing chun, which translates to ' eternal springtime'.
The art has evolved over time and Fusion Kung Fu brings you a modernised version, called Shiyong (practical) Kung Fu. Bringing together a combined 25 years martial art experience to give you a fast effective & practical style of Kung Fu.
Fusion Kung fu follows some traditions but is not bound or trapped by them.
If a technique works we will use it & not waste time on learning ones which do not.
We do not teach you to become clones of the instructor either. We give you the tools & you then learn to fight in a way that suits you as we are all different.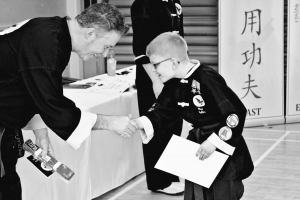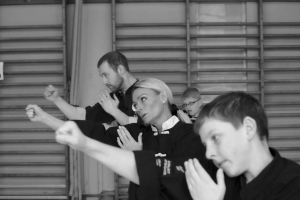 Kung Fu for all ages and all levels
Fusion Kung Fu is a Norwich based school of Kung Fu teaching to adults and children from the age of 8.